Both Ryan and Jason got their start in flooring as installers. You learn a lot when seeing projects that are up close and personal. It's the experience that still informs everything we do at Texas Floors.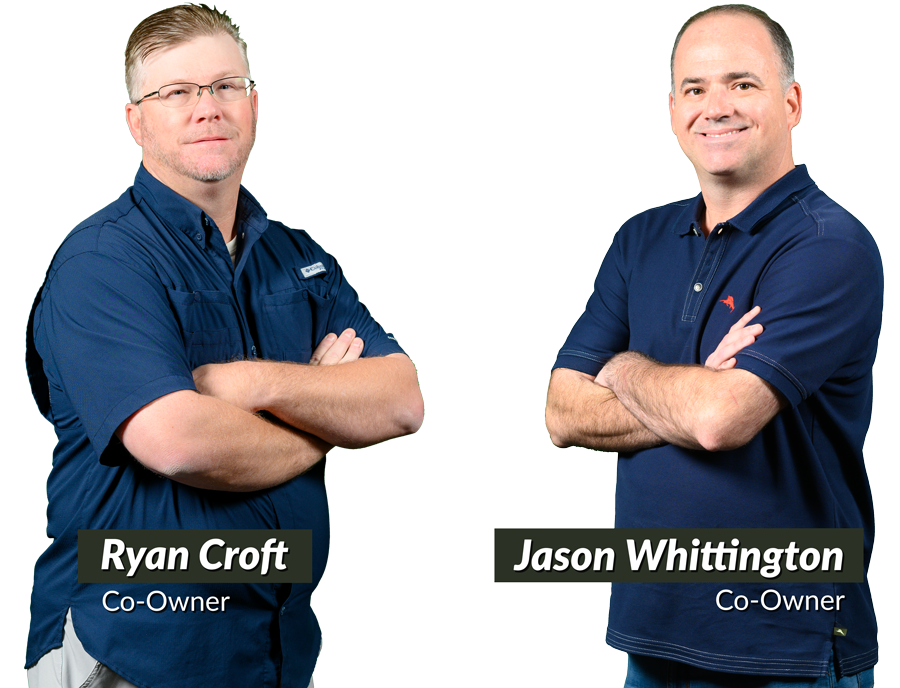 Some Partnerships Were Meant For A Lifetime
Ryan and Jason, Texas Floors' founders, are lifelong friends. They began work in high school, hanging drywall for the construction company Ryan's dad owned. While Jason went off to college and corporate America, Ryan continued building his construction experience.
It turns out that the prospect of a lifelong career in HR didn't promise Jason the same satisfaction he found working side-by-side with Ryan. So, he gave it up and joined Ryan to open Texas Floors.
Finding The Right Floor From The Start
Ryan and Jason believe in doing their best on every project. That's why they stay in communication with every job the company does. Whether it's flooring, or a remodeling project, one of the owners is always involved. Keeping promises and doing great work is the best way to build lasting customer relationships.
Surprise charges or sneaky up-charges have no place in a professionally run business. That's why Texas Floors Transparent Pricing includes every detail in every agreement. Keeping promises matters. Jason and Ryan see to it Texas Floors keeps every promise made. That's also why Texas Floors design consultants don't work on commission. When we make a recommendation, you can rest assured it's 100% centered on what's important to you and for your specific needs.
Certified Flooring Experts
It's not enough to know how to install a floor. You must understand the environment it's going into and how flooring materials will react in different environments and structures. So, Ryan and Jason took the extra step to become Master Certified Floor Inspectors. Not only can they spot problems with floors, but their certification also helps Texas Floors avoid problems from the start.
You're Free To Find The Right Floor
There's a growing trend in the flooring industry for stores to align with a specific manufacturer. That's not how we roll at Texas Floors. We're truly independent and free to recommend flooring products from manufacturers who've earned our trust to deliver quality flooring products.
Quality Products, Quality Experience
Combine all this up, and you'll get the kind of experience we deliver every day at Texas Floors. Our 4,000 square feet of hand-picked flooring options are organized with you in mind. Our clutter-free flooring experience makes it easy for you to browse options. We want you to be comfortable and know there's no rush. Relax. Have a snack. Let us know how we can help find the floor that is right for you.