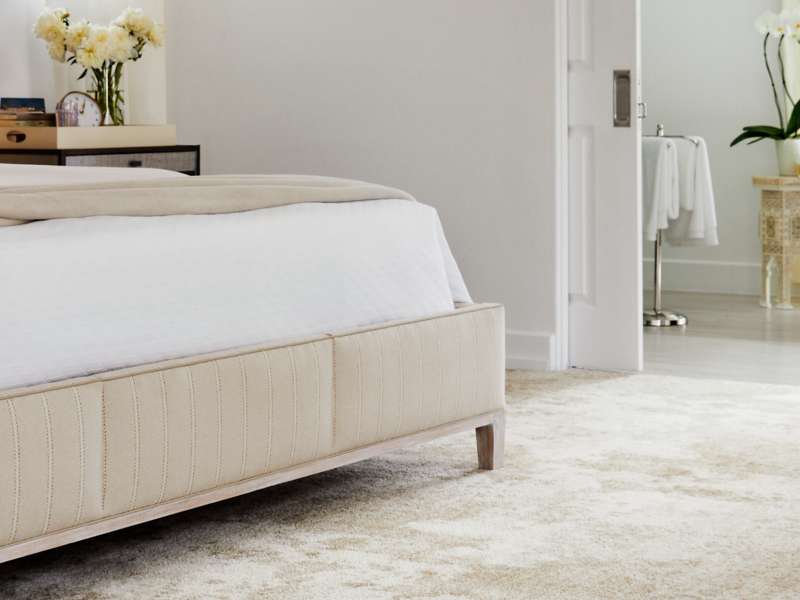 Carpet is an excellent investment in your home. It adds warmth and comfort along with a variety of style and texture choices to fit your taste and lifestyle. Since its sixteenth-century beginnings, carpet has come a long way when merchants brought textiles back from the east. Thanks to advances in floor installation technology, most carpet is stain resistant and only needs regular vacuuming to keep their fresh and welcoming look. See how our carpet installation Cypress is the right choice for your home.
Texas Floors Is Free To Find Your Ideal Carpet
Our design consultants are free to work with nearly every manufacturer—we aren't limited to a "house brand" or specific company. That frees us to present options geared to your particular needs. Like every project, we begin by listening to you. We want to understand your vision so we can help make it happen. Because our design team doesn't work on commission, you can relax knowing our goal is to find the perfect carpet for you.
Which Carpet Installation Cypress Is Right For You?
Getting the right carpet for your Cypress home starts with knowing which characteristics and performance you want. For instance, which of the three carpet types are the best fit for you?
Cut Pile: Made with sheared fiber strands with exposed ends. The essential factor here is the twist of the strands—the tighter the twist, the more texture and durability you get. That's one reason cut pile is our most popular type of carpet.
Loop Pile: Rather than shearing the strands, this carpet is made of tightly twisted loops. It resists matting and crushing. Loop pile carpet also comes in several unique patterns and textures. But, remember: snagging and pulling a loop can damage your carpet.
Cut & Loop Pile: As the name implies, this blend of sheared and looped strands features lots of texture and allows for the creation of patterned looks.
Texas Floors Carpet Comes Complete
Once we choose your carpet, our design consultants will help you select an appropriate carpet pad underlayment. You may never see it, but you'll feel it with every step. Carpet discounters often cut this corner to quote a lower price. The problem is your carpet won't be as comfortable or last as long. While we offer several options, we refuse to offer cheapo carpet pads.
Informed First Steps Lead To The Best Floors
We believe the best choices are informed ones. We'll help you navigate the myriad of options, patterns, colors, textures, and prices. The best floor, of course, is one that brings the right mix of looks, longevity, and affordability that's the best fit for you. That's our goal at Texas Floors.
Let's get started with your carpet project.