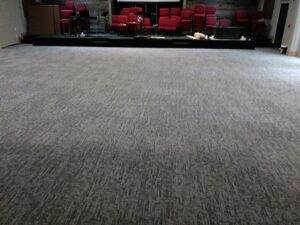 Types Of Carpet To Install
Texas Floors offers the most comprehensive selection and types of carpet and flooring for homes and businesses in Cypress, TX. Choosing the right carpet installation for your home or office space is crucial. The type of carpet not only influences the aesthetic appeal of a room but also impacts the comfort and durability of the flooring. In Cypress and Houston, TX, residents enjoy a blend of seasonal climates, and the interior décor trends often reflect a warm, welcoming style that harmonizes with the versatility of these cities.
Texas Floors offers a comprehensive range of carpet types to cater to this diverse clientele, ensuring various preferences, needs, and budgetary considerations are met. Below is an extensive 1600-word guide exploring the kinds of carpets you can install in your space, highlighting their features, benefits, and suitability for your specific needs.
Nylon Carpets:
Nylon is renowned for its durability and resilience, making it one of the most popular carpet materials. It's an ideal choice for high-traffic areas due to its resistance to wear, mildew, and stains, especially in busy households or commercial spaces. Additionally, nylon carpets come in a vast array of colors and styles, providing versatility in interior décor.
Polyester Carpets:
Known for its luxurious look and feel, polyester is a sought-after option for spaces aiming for comfort and aesthetic appeal. It is highly stain-resistant and available in vibrant colors, as it holds dye well. However, it's less resilient than nylon, so it's better suited for low-traffic areas to avoid matting and crushing.
Olefin (Polypropylene) Carpets:
Olefin is a cost-effective option and is notably moisture and mildew-resistant, making it suitable for basements or spaces with higher humidity. While not as resilient as nylon, olefin's resistance to fading, staining, and moisture makes it a popular choice for indoor and outdoor areas.
Wool Carpets:
Wool is the premier luxury material in the world of carpets. It offers unparalleled softness, is naturally stain-resistant, and has excellent durability and resilience. Its natural fibers provide an eco-friendly option but also have a higher price tag. Wool carpets are ideal for those seeking a high-end, comfortable, and sustainable choice.
Triexta Carpets:
A relatively new material in the market, Triexta, combines nylon's durability with polyester's stain resistance. It is known for its softness and high performance in high-traffic areas, making it an excellent option for households with kids and pets. Its moisture-wicking properties also reduce the risk of mold and mildew.
Berber Carpets:
Berber carpets are identifiable by their loop pile construction, which can be made from various materials like nylon, wool, or olefin. They are prized for their rugged construction, making them suitable for high-traffic areas and commercial settings. Their unique design helps hide footprints and vacuum tracks.
Frieze Carpets:
Featuring long, twisted yarns, frieze carpets have a distinctive "shaggy" look. This informal and casual style adds a cozy, playful touch to rooms. The twisted strands result in a texture that hides footprints and dirt, making frieze carpets a popular choice for busy spaces and contemporary interiors.
Plush (Velvet) Carpets:
Plush carpets, also known as velvet carpets due to their sumptuous texture, offer a smooth, level surface that provides a formal appearance. The dense construction and rich material give a luxurious feel underfoot, making them ideal for bedrooms and traditional living rooms where comfort and elegance are paramount.
Saxony Carpets:
Saxony carpets are synonymous with opulence and comfort. Their classic, smooth, cut-pile design is perfect for a traditional interior décor. While they offer a soft, cushioning feel, they also show footprints and vacuum marks more than others, so they are better suited for areas with less foot traffic.
Textured Carpets:
Enhance the look of your home with textured carpets. Specially crafted fibers create a unique surface that not only conceals footprints and vacuum marks but also provides a cozy feel. Ideal for families, these carpets offer the perfect combination of practicality and comfort, making them a great choice for informal areas.
Cut and Loop Carpets:
Combining cut fibers and loops, these carpets provide a unique pattern and texture that can add visual interest to a room. The variation in height helps disguise dirt and stains, making it suitable for high-traffic areas in homes. They come in various patterns and textures for added aesthetic appeal.
Indoor-Outdoor Carpets:
These carpets can withstand external elements while providing the comfort of indoor flooring. Made typically from olefin, they resist moisture, mold, and mildew, making them perfect for patios, sunrooms, or porches. They can endure the challenging weather conditions of Cypress and Houston, TX.
Commercial Carpets:
Enhance Your Space with Resilient and Durable Commercial Carpets
Experience the high-quality performance and lasting beauty of our commercial carpets. Designed to withstand the demands of heavy foot traffic in businesses, schools, and retail spaces, our carpets offer a tight, dense pile for unbeatable resilience. With an added treatment to resist stains and flames, you can trust in the safety and longevity of our carpets. Elevate your space with our top-notch commercial carpets today.
Carpet Tiles:
Carpet tiles, also known as carpet squares, provide a modern and versatile approach to carpeting. Discover a multitude of colors, patterns, and materials to create your perfect custom design. Mix and match with ease. The main benefit? If a tile becomes stained or damaged, simply replace it. Maintenance has never been easier.
Custom Carpets:
For those looking for something unique, custom carpets offer the opportunity to create a unique piece tailored to your specifications, including color, pattern, size, and material. Ideal for those who wish to personalize their space down to the last detail.
Choosing They Right Types Of Carpet To Install
Choosing the right types of carpet to install involves considering several factors: material, durability, comfort, maintenance, and aesthetic appeal. In Cypress and Houston, TX, Texas Floors provides many options to cater to diverse needs, ensuring that residents can find the perfect match for their spaces. Choose the perfect carpet for your needs by understanding the unique qualities of each type of fiber. Whether you value luxury, durability, or affordability, making an informed decision is essential for long-term satisfaction.